18+ Online Casinos That Accept Google Pay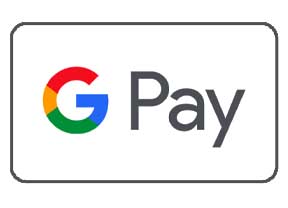 Because of their "offshore" status, the best online gambling sites can't accept P2P or eWallet payments as part of their online casino banking suites. As such, you can't use Google Pay for online 18+ casino betting. At least, not directly. However, you can use G Pay – and other instant payment services – indirectly at gaming venues that support online casino vouchers.
Vouchers allow a site's members to privately buy and sell account balances between one another, giving users a way to use Google Pay and other competing services to move money into and out of their online casino account balances. The process is a bit front-loaded, so you will have to jump through a few hoops. But for most 18+ gamblers, it's well worth the effort – and we're here to tell you why.
Bovada – The Best Google Pay Casino For 2023

If you type "18+ online casino" into Google, you'll see that Bovada's almost always the top result. Since 2011, Bovada has been the most forward-thinking online gambling site in the industry, and its support for unique payment options and otherwise unavailable P2P deposit and withdrawal methods – like Google Pay – makes it a perennial trendsetter in the industry.
With Google Pay and Bovada Vouchers (or Bovada player transfers), you can easily move money into and out of your account. Do that, and you'll get access to a real-money online casino with over 200 RNG games, an 18+ live-dealer casino with 30+ tables, the best 18+ online sportsbook, an 18+ online poker room, and even a full international racebook for fans of the ponies. At Bovada, you'll get a googol of ways to play when you gamble with Google Pay!
Bovada Promo: $3000 Bovada Welcome Bonus For New Members
Pros:
Operates out of Costa Rica, a recognized and respected international gambling hub
Google Pay deposits are 100% safe and secure when used with Bovada Vouchers
Claim any standard Bovada casino bonus
Lowest bonus playthrough requirements in the industry
250+ RNG electronic casino games + live casino gambling options
All games powered by Realtime Gaming (RTG), Rival, and Visionary iGaming (ViG)
Access to casino, live casino, sportsbook, poker room with a single account
USA players welcome at 18 years old and up
Cons:
G Pay casino deposits require added steps
G Pay not compatible with Bovada MatchPay casino banking
Fewer bonus options than many competing sites
Excluded States: DE, MD, NJ, NV, NY
Full Review
Play Now
Best 18 And Over Online Casinos That Take Google Pay In 2023
What Is Google Pay?
Google Pay – aka G Pay – is Google's digital wallet (or eWallet) solution and is the company's answer to Apple's Apple Pay solution. As an eWallet, Google Pay was launched in May 2011.
You can use the service to add smartphone hardware security to your standard linked credit card and debit card payments, as well as to store all your cards – including gift cards and merchant-specific rewards cards – on your mobile device. Google Pay also supports P2P instant-pay options, allowing it to compete with services like PayPal, Venmo, Cash App, and others.
Additionally, Google Pay is compatible with a broad range of smartphones, including iPhones. This gives the platform more flexibility than Apple Pay, though Apple Pay boasts significantly more users as of Q1 2022.
Still, with 150-200 million G Pay customers worldwide, Google Pay's ubiquity makes it a solid option to fund your online gambling activities at 18+ real-money casino sites.
18+ Online Casino Deposits & Payouts With Google Pay
These days, the best Google Pay online casinos all work the same way when it comes to making deposits with G Pay. Now, while you can technically use the Google Pay Card (which is a branded Google Pay debit card powered by Visa) or any other credit/debit card you've linked to your Google Pay eWallet, this is not recommended for online casino gambling at offshore venues.
In general, any card you've associated with an e-Wallet platform is going to be less reliable than a non-linked card for making traditional credit- or debit-based 18+ online casino deposits.
This is because eWallets have extra security features and stronger oversight/filtering of transactions, allowing the UIGEA gambling law to more readily interfere with "unregulated" – though entirely legal – international bet funding transactions.
To avoid such frustrations, you should only use G Pay at 18+ casinos that support online gambling vouchers, such as Bovada Casino, Café Casino, and/or Slots LV Casino.
Note: To learn the specifics of how vouchers work with Google Pay and other P2P/e-Wallet options, our guide to betting with 18+ online casino vouchers explains everything in greater detail.
How To Use Google Pay For Online Casino Deposits
If you're a member at a legit online casino for players aged 18 and older, you can use G Pay to top up your account via online gambling vouchers.
The process takes a bit of coordination, but in a nutshell, here's how to make Google Pay online casino deposits:
Navigate to any 18-and-up online casino that accepts Google Pay by following the provided links on this page, and click/tap the "Sign Up" or "Join" button.
Enter in all requested personal information, taking care to use only real, verifiable data. The best sites all use SSL/TLS encryption and never share or sell your private info.
Skip the deposit and bonus steps, and complete the sign-up process to create your online 18+ casino account.
Log in to your new account and head over to your site's community page or member forum. There, search for a voucher code for sale. Make sure the voucher is in an amount that works for you and that the seller accepts Google Pay transfers.
Contact the seller, arrange the terms of the voucher sale, and send your funds over using G Pay.
As soon as your seller receives your Google Pay payment, they will release their voucher code to you ASAP.
Google Pay voucher codes are not guaranteed for same-day deposits because the speed of the transaction is based on how quickly a sale can be coordinated. We've found that most G Pay vouchers take 2-3 days on the deposit side, though you'll be able to get same-day deposits occasionally.
Apple Pay casino gambling has generally more participants than G Pay casino gambling and thus has slightly faster deposit times, whereas Samsung Pay gambling has the fewest users and so has slightly slower deposit times.
How To Use Google Pay For Online Casino Payouts
For an 18+ Google Pay casino payout, the process is identical to the voucher deposit method above. The only difference is that in this case, you're the voucher code seller, not the voucher code buyer.
The following steps explain the entire G Pay casino withdrawal procedure:
Log into your 18+ online casino account and head over to the site cashier page.
Select the online gambling voucher withdrawal option from the casino payout menu.
Enter in the amount of your eligible account balance you'd like to pull out and submit the payout request. You'll receive your voucher code in your site-linked email, usually within just a few minutes.
Once you get your voucher code, head over to your site's community page or member forum and post your voucher code for sale. Indicate the value of the voucher and the fact that you accept Google Pay.
Once a buyer contacts you, arrange the terms of the sale and await payment. As soon as you receive the full G Pay P2P transfer of funds, release the voucher code to your buyer immediately via site chat, email, messenger app, text, etc.
All the top 18+ online gambling sites that support Google Pay voucher payouts require that members release their voucher codes to buyers ASAP. Failure to do so can result in your betting account being suspended and your balance being forfeited.
To up your odds of scoring a same-day voucher payout, you should be sure to indicate all other P2P apps and/or eWallet platforms you have access to (i.e. PayPal, Venmo, Cash App, Zelle, Apple Pay, Samsung Pay, etc.). Otherwise, you can expect G Pay withdrawals to take an average of 2-3 days.
Note: As usual, if you want guaranteed same-day payouts, you should opt to withdraw your online gambling winnings in cryptocurrency. The best online casinos all support several different crypto platforms. 18+ Bitcoin casino payouts, Ethereum casino payouts, Cardano casino payouts, etc. process in just a few hours at most, and you can claim crypto payouts regardless of the initial deposit method used.
Google Pay Online Casino Bonuses And Promos
One of the real drawbacks – if you can even really call it a drawback – of using G Pay to bet online is that the best sites only offer Google Pay casino gamblers their standard bonus options.
Remember, online casinos that take Google Pay support numerous deposit methods, and some are more desirable for the operator than others. As such, you'll only get your venue's best casino promos and gambling bonuses/perks when you deposit with cryptocurrency.
While voucher-based GPay deposits do allow the top sites to cut out the middleman like crypto does, crypto is still the cheapest, fastest, and most valuable option. To get more players to make crypto deposits, the 18+ gambling sites we recommend always sweeten the pot when you top off your account with BTC, LTC, ETH, ADA, etc.
Still, these sites' standard bonuses are nothing to sneeze at, as they can award you between 50% and 100% more cash in the form of online casino free spins and free coins to use for all the best 18+ online slots, blackjack games, roulette tables, etc.
The best sites also have fair, attainable bonus playthrough requirements, which makes it easy to recommend these optional promos to players of all skill levels and financial means.
18+ Google Pay Mobile Casino Apps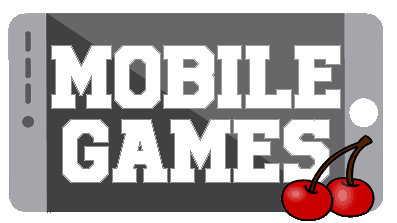 Over 80% of the online casino market participates exclusively via mobile, and that number goes to almost 100% with the next generation of gamblers.
With G Pay, then, the same device on which you access your favorite 18+ mobile casinos is where you can handle all your bankroll management. The convenience factor is practically unrivaled, and it's why real-money mobile gambling is such a popular pastime these days.
Because all the best 18-plus casinos online employ browser-based solutions and dynamic, responsive design elements, you're able to access every game – in every market – right from your portable device.
As long as you've got a Google Pay account, an up-to-date mobile browser app (i.e. Chrome, Firefox, Safari, etc.), and an active Wi-Fi or cellular Internet connection, you can top up your account and play real-money gambling games from anywhere in the USA with no geofencing and no limits – or, at least, with very high limits!
What Are The Benefits Of Google Pay Gambling At 18+ Online Casinos?
When you use the G Pay app to handle all your gambling banking options at online casinos that take Google Pay, there are a number of things to look forward to.
That said, this 18+ casino deposit method isn't the best option for every player, and there are a few negatives to be aware of. However, we think that for most users, the G Pay pros outweigh the cons.
After using the option for nearly two years now, here are the perks and the drawbacks when it comes to using Google Pay online for real-money casino deposits and withdrawals:
G-Pay Pros 👍
Can be used for both online casino deposits and online casino payouts at all sites with voucher support
Versatile – Google Pay can be used on iPhone, iPad, and Android devices
G Pay voucher deposits/payouts come with no added fees when used with the private instant-payment P2P option
G Pay voucher transfers are instantaneous once buyers and sellers are paired
G Pay transactions feature extra hardware security on top of standard credit/debit encryption
Claim all standard online casino bonuses and promotional offers
Second largest e-Wallet solution – Over 150 million active users
No added fees + Most Google Pay P2P transfers are 100% free
Help build your online casino community by assisting fellow site members with deposits and withdrawals
G-Pay Cons 👎
Requires additional compatible device (Android phone, iPhone, etc.)
Extra steps required to make deposits and claim payouts
Smaller customer base than Apple Pay – Less reliable for same-day casino voucher payouts
No Bitcoin/crypto support – Fiat money only
Cannot reliably use linked credit/debit cards to make online casino deposits
No special Google Pay promotion – Only eligible for standard deposit bonuses
Limited support – Only a handful of top-rated 18+ online casinos offer G Pay support via gambling vouchers
Same-day deposits and same-day payouts not guaranteed – Based entirely on active member demand
---
*Disclaimer: The Google Pay casino banking option may be used for legal online gambling. However, Google Pay is not affiliated with and does not endorse this or any other online gambling resource or service.