18+ Bovada Poker Review 2023
When searching for the best online poker for real money that allows for 18 and over gamblers, trustworthiness and reliability are the most important factors. Our team of experts have combed the web in search of the best poker sites that accept 18-year-olds, and Bovada is at the top of our list.
Bovada's combination of poker game variety, tournament games, bonus promotional options, and premium mobile play make them the best poker site on the net, not to mention their robust selection of banking options and industry leading cybersecurity measures. Read on to find out why Bovada is the #1 poker site on the planet, and play your hand with confidence!
Poker Rating: 4.6/5
Year Established: 2011
Licensed By: The Curacao Government, License Number B2C-4FML2EDR-1668JAZ
Location: Costa Rica
Accepts 18+ Players? Yes
Offers:  Poker, Sportsbook, Casino, Bingo, and Racebook
Welcome Bonus: 100% Up To $500 Poker Bonus
Pros: US-friendly, Mobile Play, 24/7 Customer Support, Top Security Features, Accepts Bitcoin, Altcoins, Zelle, Bovada Vouchers, MatchPay
Cons: Limited International Acceptance – Players From DE, MD, NJ, NV, NY Are Not Accepted.
Visit Now
---
Bovada Poker Minimum Age Requirements Updated For 2023

To play poker at Bovada, members must be at least 18 years old. New members are also able to play at Bovada's online casino at 18, with an internet-ready device and some money to wager with being all that's required to access their entire operation (including Bovada's sportsbook and racebook)!
Is Bovada Poker Legal In The US For 18+ Players In 2023?
Because there are no gambling laws that specifically mention gambling with an offshore sportsbook operating online, playing poker with such sites is not against any rules and will not get 18+ bettors into any legal trouble. Washington has passed legislation that forbids all forms of online gambling, but Bovada accepts members from the state.
Gambling laws are aimed at taking down illegal domestic providers and do not focus on players themselves. That's most likely why our team has yet to see any evidence of these internet-gaming laws in WA being enforced against individuals. Either way, it's best to be advised of all regulations, and we do not condone 18 and over bettors participating in any illegal gambling activities.
Is Bovada Poker Safe for 18 and Over Gamblers?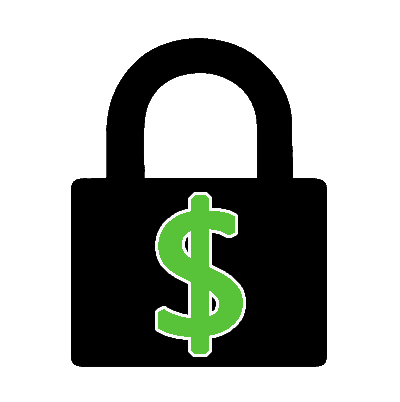 Bovada uses the latest in cybersecurity to protect the data of all members. They also employ modern data encryption methodologies that rival leading banking institutions in their level of financial transaction protection. Bovada handles millions of dollars in online wagers each day, and they provide the safest environment for online poker on the net.
How To Play Bovada Poker Online
Before you can play Bovada poker, you must first become a member and make a deposit. To begin the membership process, click on the red "Join" button located at the top-right of your computer or mobile device's display.
The first page requires the entry of personal information such as your name, address, and password credentials. You must use your real information, or you won't be able to claim payouts when the time comes to collect.
The next page will ask for your initial deposit. Financial options are detailed below. When posting your first deposit, new members will also have the option to accept promotional bonus cash, which is detailed later on in this guide.
Once all financial options are selected, 18+ gamblers can make their way to the poker section listed in the top header of Bovada's website. Here, their large variety of poker games are available for all players, 24-7-365.
Pick your poker game and rake in those chips!
Bovada Mobile Poker Apps For 18+ Players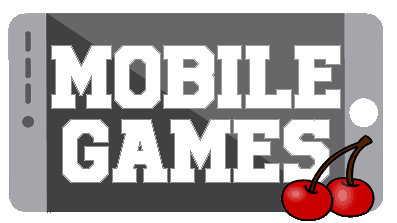 Bovada allows for gaming on mobile devices using web apps that are accessible with any up-to-date mobile browser such as Google Chrome, Safari, Opera, or Firefox, and there is no required download. The responsive design technology of the Bovada poker app (or, more technically, the Bovada poker "web app") conforms to the dimensions of any device's screen and allows for push-button betting operation.
If you are wondering how to play Bovada poker apps on iPhone or Android devices, just direct your browser to Bovada's robust poker section and let the dynamic interface handle the rest. Because Bovada's poker web apps use browsers instead of downloadable applications, they can provide the same heightened levels of security that their website offers to PC and Mac players.
Banking Options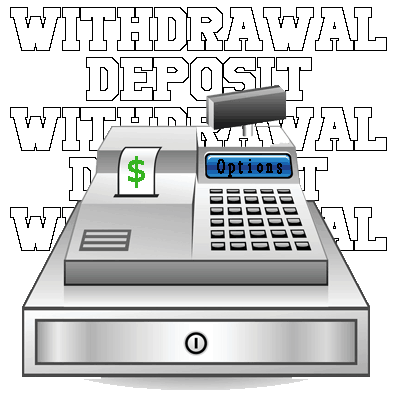 Bovada has several options for deposits and withdrawals, but the only methods that allow for same-day payouts are cryptocurrency (specifically Bitcoin and other supported cryptos like Bitcoin Cash, Litecoin, and Ethereum), poker vouchers, and MatchPay. Bovada utilizes the following financial options:
Deposit
Credit Cards (Mastercard, Visa, American Express) – 3-9% Service Fee
Debit Cards (Mastercard, Visa, American Express) – 3-9% Service Fee
International Visa Gift Cards – Fees Vary
Bitcoin – No Fees
Bitcoin Cash – No Fees
Litecoin – No Fees
Ethereum – No Fees
Tether – No Fees
Bitcoin SV (VIP Only) – No Fees
Bovada Vouchers – No Fees
Bovada MatchPay – No Fees
Zelle-to-BTC (Cash to Cryptocurrency Conversion Service) – No Fees
Withdrawal
Bitcoin (Same Day) – $10 Minimum/No Maximum – No Fees
Bitcoin Cash (Same Day) – $10 Minimum/No Maximum – No Fees
Litecoin (Same Day) – $10 Minimum/No Maximum – No Fees
Ethereum (Same Day) – $10 Minimum/No Maximum – No Fees
Tether (Same Day) – $10 Minimum/No Maximum – No Fees
Bitcoin SV (Same Day) – $10 Minimum/No Maximum – No Fees
Vouchers (Same Day*) – $10 Minimum, $3000/$15,000 Maximum – No Fees
MatchPay (Same Day*) – $20 Minimum, $1000 Maximum – No Fees
Check by Courier (10-15 business days) – $10 Minimum/$3000 Maximum – Variable Fees
*Vouchers and MatchPay work by matching up site members who can then use P2P apps like PayPal and others to buy and sell account balances from one another to make deposits and request payouts. Because this is dependent on demand, same-day payouts won't always be possible. 
Visit Now
---
Bovada Poker Bonuses And Promotions Available In 2023
Bovada extends poker promotions to new members in the form of bonus cash that matches 100% of your first deposit up to $500. For every 150 rewards points earned, poker players will be awarded $5 in free money. There is a 30-day limit to apply points to this bonus, so ante up ASAP!
Poker bonus points are awarded via the completion of poker hands or tournaments. The best part is that there are no additional strings attached. It is just free money to entice new 18 and up bettors to return often. Just enter the Bovada poker bonus code and start collecting points.
Poker Pals – Refer A Friend
If you have an over 18 acquaintance that you think would be interested in playing poker at Bovada, then there is an advantageous bonus that awaits. Each week, Bovada awards members a ticket for free entry into a $1000 guaranteed pot tournament held on Sunday evenings. As an added incentive, the new member who receives your referral will also receive a ticket for the Referrers & Friends Poker Tournament.
Bovada Poker Rewards
The rewards points mentioned in the previous section will continue to accrue as 18 and over gamblers play through poker hands, even after the 30-day bonus period has concluded. Points can be redeemed for bonus cash at any time within the first 30 days, while points accrued after that will go towards your Bovada Rewards perks. As gamblers continue to acquire points, their tier level will rise, and prizes, free tournament entries, and other benefits will become easier to attain.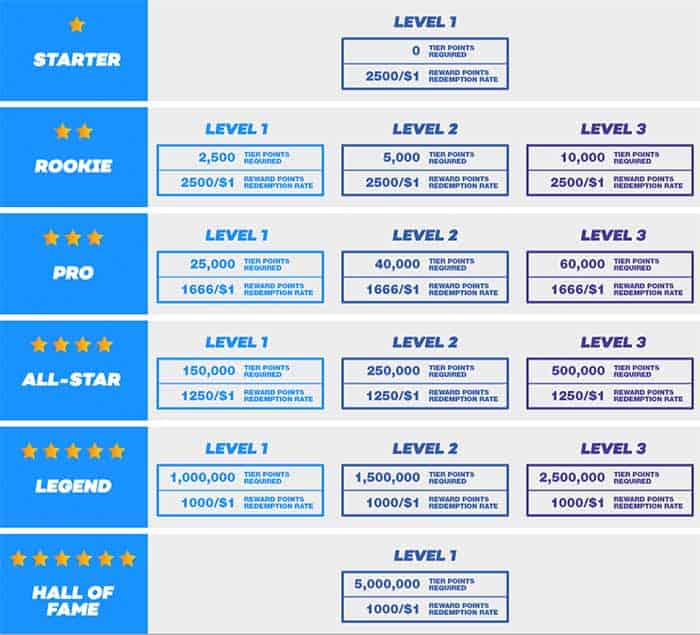 Rewards points are awarded based on completed poker hands. Normal cash table poker hands will award players one point, but participating in a poker tournament has the potential to earn you up to fifteen points per dollar spent.
Visit Now
---
Types Of Poker Games
Bovada has many different 18+ poker games available to visitors of their website. Here are their current poker games for real money, with a description of each variety.
Texas Hold 'Em
This is likely the most popular form of poker right now, and that is largely due to it being the primary game on the World Series of Poker (WSOP) tour. It is most often featured on television and rose to national prominence when it became a featured event on ESPN's telecasts.
In Texas Holdem, each player is dealt two cards (pocket or hole cards), and three community cards are dealt face-up on the "flop." A fourth and then a fifth community card is revealed by the dealer (the "turn" and the "river," respectively), with fresh betting at each stoppage of play between reveals. The gambler with the best five-card hand made up from the seven cards available wins the pot!
Omaha
Omaha operates in a similar way to Holdem, but 18 and up poker players are dealt four cards and must use exactly two of them for their final five-card hand. To do this, gamblers select three of the five community cards to combine with the two cards they have selected from their held cards.
Omaha Hi/Lo
Also referred to as Omaha 8, Omaha Hi/Lo is a poker game where gamblers compete for the low and high hands to split the pot. The game operates just like regular Omaha, but the pot is split and awarded to the gamblers with the highest and the lowest hands, allowing for additional strategies – and perhaps more importantly – more chances to win. This is why Omaha Hi/Lo is the best poker game for 18+ beginners, as you have twice the opportunity to haul in the chips.
Poker Tournaments for 18 and up Gamblers
Bovada has multiple options when it comes to poker tournament play.  Whether you're after quick competitions that occur often or large jackpot tournaments that last for several days, Bovada has you covered. Here are some of the tournament options that Bovada is currently offering:
Monster Stack Tournaments – Jackpots Up To $250,000
Jackpot Sit & Go – Million Dollar Prize Pool, $100 Jackpot 3-Person Texas Hold 'Em
$150K Guaranteed Poker Tournament – $150,000 Prize Pool Each Sunday
Hight Roller Tournament – $100,000 Grand Prize Weekly
Turbo Tournaments – Daily rapid six-minute contests with prize pools up to $10K
Standard Sit & Go – Omaha Or Hold 'Em, Fastest Format, Buy-In from $1-$200
---
Bovada Poker FAQs
Is Bovada Poker rigged?
No! Poker at Bovada uses RNG (random number generation) software that is regularly audited by third-party watchdogs and is iGaming fair play certified. This ensures that every hand is dealt with the same odds on the draw as you'd get at a real brick-and-mortar 18+ casino using real cards.
Is Bovada Poker legit?
You bet! They have offered quality online gambling experiences since 2011, when the brand was launched in the US. 18-year-olds and up can rest assured that when they are playing poker at Bovada, they are playing with the best.
Where is Bovada Poker located?
Bovada is located in the country of Costa Rica, and because they fall outside the jurisdiction of the USA, they can offer real money online poker games to most 18 and up American players. in addition, Bovada's online poker site is licensed to operate by the government of Curacao. Despite their distant location, payouts are delivered in a timely manner and can be withdrawn the same day if cryptocurrencies such as Bitcoin are used.
Is Bovada Poker down right now?
It could be said that there is no more important aspect of online poker play than the uptime of the provider's server. Bovada has a strong reputation for reliable operation and features robust IT operations that support 99.9% server uptime 24 hours a day, 365 days a year. If, for any reason, Bovada goes down during your hand, interrupted play protection protocols are in place to secure your status.
Visit Now