SuperSlots Casino Review 2023
Despite launching in 2020, SuperSlots Casino – the newest offering from the BetOnline Sportsbook family of 18+ online gambling sites – has hit the casino floor running. Our SuperSlots review discusses the site's pros and cons, hitting on important aspects like legality, certification, fair play, payout reliability, bonus value, and the overall player experience.
With its selection of over 160 RNG games and a full live-dealer casino, SuperSlots is a casino worthy of inclusion among our online 18+ casino reviews. While it may have a limited menu compared to some other venues in the space, what it does, it does extremely well. We've added the SuperSlots online casino to our permanent repertoire over the last year, and we think it's a solid choice for any gambler aged 18 and up.
Casino Rating:
Year Established: 2020
Accepts 18+ Players? Yes
Offers: Casino, Live Casino
Welcome Bonus: Up To $6000
Cryptocurrency Support: Bitcoin, Bitcoin Cash, Cardano, Solana, Ethereum, Litecoin, Dogecoin, Tether, and more!
Pros: All US States Accepted, 100% Mobile Compatible, Attentive Customer Support, Betsoft Games, Top-Level Security, BetOnline Brand Pedigree
Cons: No 18+ Sportsbook, No 18+ Poker Room, No 18+ Horse Betting
Visit Now
SuperSlots Welcome Bonus For 2023
When you sign up at Super Slots casino, the first thing you'll notice are all the bonuses you have to choose from. As a dedicated casino site, of course, every bonus is applicable to online casino games, though it's important to remember that bonus contribution rates – that is, the rate at which different games apply to a given online gambling promo – vary across the board.
Fortunately, SuperSlots AG has a convenient table to show you exactly how everything works, and their bonuses have lower-than-average rollover requirements compared to competing sites.
At SuperSlots, you can expect the following online betting bonuses year-round (playthrough in parentheses):
SuperSlots Sign-Up Bonus – Up To $6000 (35X)
400% Crypto Bonus – Up To $4000 (48X)
10% Weekly Rebate Bonus
5% Bitcoin Boost Bonus (3X)
50% VIP Reload Bonus (20X)
50% Hump Day Special – Up To $500 (15X)
SuperSlots Refer-A-Friend Bonus
If you enjoy gambling at the SuperSlots online casino, you'll probably want to spread the news. As with most things, when it comes to online gambling, it's very much "the more the merrier."
To that end, SuperSlots offers a friend referral promotion that you can redeem as many times as you like. If you have a big social circle, you can make some serious free money!
200% Refer-A-Friend Bonus – Up To $200 (60X)
SuperSlots Online Casino Games Offered
SuperSlots Casino games run the gamut, and with more than 160 titles available all developed by some of the best brands in the business, you probably won't run out of entertainment any time soon.
From real online slots and online blackjack to roulette, keno, craps, baccarat, video poker, and more, if you can play it in a Vegas brick-and-mortar, you can play it online at SuperSlots AG. (Of course, if you're under 21, you can't play it in Vegas, but you can still play it at SuperSlots!)
Slots – 3-Reel Slots, 5-Reel Slots, Progressive Jackpot Slots, 3D Slots, iSlots (aka Interactive Slots), Slots Tournaments
Blackjack – Single-Deck Blackjack, Double-Deck Blackjack, Blackjack 11, Multi-Hand BlackJack, Classic Blackjack, European Blackjack, Pirate 21, Super 7, 21 Burn, Blackjack Tournaments
Roulette – American Roulette, European Roulette, Roulette Tournaments
Video Poker – Bonus Texas Hold 'Em, Big Rollover Poker Hold 'Em, Tri-Card Poker, Let It Eide, Caribbean Poker, Oasis Poker, Triple Edge Poker, Pai Gow Poker
Specialty Games – Keno, Bingo, Craps, Spin To Win, High-Low Draw, Casino War, Multi-Hand War, Three Card Rummy, Baccarat, Super 6
SuperSlots Live Dealer Casino Games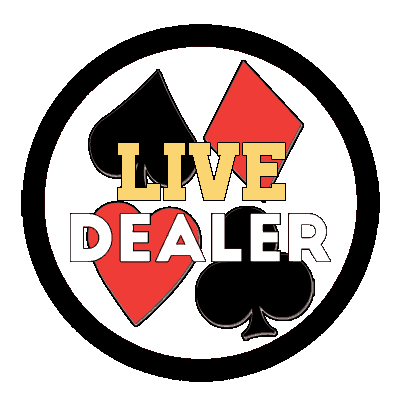 SuperSlots offers players nearly a dozen 18+ live-dealer casino tables around the clock, each with real dealers and croupiers, live audio/video streams, and unlimited bet behinds. This latter aspect is unique to the Super Slots live casino, as many sites put limits on bet behind opportunities – if they even offer them at all.
Additionally, every Super Slots live dealer casino game has multiple bet limits, so players can enjoy low-stakes and high-stakes games alike. Minimums are set at $5 for most live casino tables, but maximum wagers can be as high as $5000 for those who want to put it all on the digital line.
SuperSlots Mobile Casino App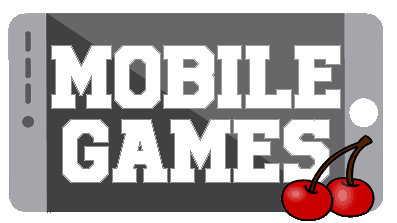 Today, it's not enough for a casino to offer an experience tailored for desktop computers. If there's no 18 and up mobile gambling option, chances are good that nobody's going to stick around for long. That's why every game at SuperSlots is also available on your mobile device (iPhone casinos, iPad casinos, or under 21 Android casinos)
You don't have to download or update anything, either, because you won't find the SuperSlots app in the App Store or on Google Play. Instead, all you need is an up-to-date web browser and an Internet connection. Super Slots is dynamically designed with responsive UI and UX features that fit any make or model of device, as well as any size of screen.
And because SuperSlots mobile casino action is available as a web app, you aren't ever going to be geofenced when you play on the go. At Super Slots AG, you can enjoy all your favorite online casino games for real money, anywhere, anytime.
Visit Now
---
SuperSlots Banking Options As Of 2023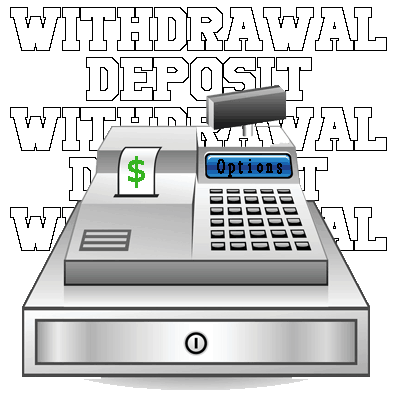 As part of the BetOnline family, SuperSlots has more deposit and withdrawal options than most sites. This is a major plus, because the US UIGEA law has long made certain more traditional deposit options a royal flush of a pain in the neck.
To get around this legally and safely, SuperSlots accepts several different cryptocurrencies, including:
Ripple
Stellar
Chainlink
Polygon
Binance Coin
Shiba Inu
Avalanche
ApeCoin
Tether
USD Coin
Other more familiar banking options are also supported, such as credit cards (Visa, Mastercard, AmEx, Discover), money orders, cashier's checks, and bank wires. You can also deposit using gift cards, provided these are universal (i.e. Visa gift cards) and good for international transactions.
For withdrawals, you can claim SuperSlots payouts via crypto, courier check, and bank wire, and you can use any withdrawal method with any deposit method. Crypto payouts have no added fees and make you eligible to receive same-day payouts, while other options have variable surcharges and can take multiple days to show up stateside.
Note: If you don't hold any crypto but want to use it for online 18+ casino gambling, you can bypass the typical 10-day wait at exchanges and buy Bitcoin with Zelle via the LocalBitcoins.com service.
SuperSlots Payout Speed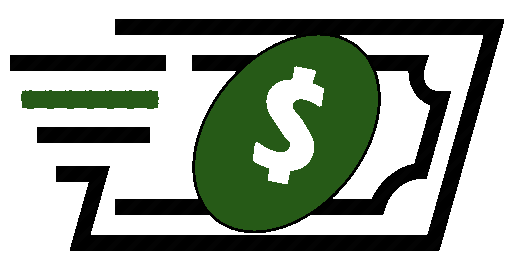 Generally, we have no complaints about Super Slots payout times. Because it's an offshore casino site, it'll take several days to receive your winnings via check or bank wire. Such gambling payouts can take as few as three days or as many as two weeks.
On average, though, you're looking at about five days between making your withdrawal request and getting your cash in hand.
For same-day payouts at SuperSlots, cryptocurrency is the only option. Crypto payouts are processed within 1-4 hours of requesting them, though the system is mostly automated. As such, typical crypto payouts are automatically approved and will show up in your crypto receiving wallet in line with each coin's regular blockchain transaction time.
BTC, DOGE, USDC, USDT and ETH are the slowest options at 30-60 or more minutes each, while ADA, SOL, LTC, AVAX, and similar altcoins all take about 5-20 minutes to clear.
SuperSlots Customer Service
While we haven't had any problems with bet funding, game stability, pay lines, or payouts at SuperSlots since we've been regular members, it's not out of the question that you'll have one. That's why we reached out to the operator with multiple "test" queries to get a feel for their turnaround times, professionalism, and communication.
Everything we brought up was addressed quickly, regardless of which SuperSlots help line we used. The site offers customer support via telephone, email, and on-site chat, with the latter being your best bet when you need an issue resolved immediately.
SuperSlots Casino Software
All SuperSlots online casino game software is developed by Betsoft and Dragon Gaming. Of the two brands, Betsoft is much more the seasoned veteran, having been founded in 2006.
Many brick-and-mortar casinos in Las Vegas, Atlantic City, and elsewhere feature Betsoft titles among their regulated electronic casino game selections, and when you play online, you get the exact same titles with the exact same fair-play certifications.
Dragon Gaming, meanwhile, ups the ante on the presentation side, focusing on the more interactive gambling games on tap.
All SuperSlots games are audited regularly to ensure adherence to established industry pay rates and best practices, so you can gamble with confidence. The house always has an edge, but at SuperSlots, it's a fair edge.
Restricted Countries And Zones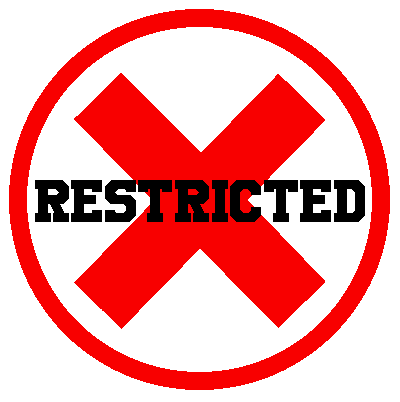 SuperSlots is available to all US players (though Washington state has laws against online gambling) as well as most international gamblers at just 18 and up. However, there are 31 restricted countries and regions where players cannot lawfully join the site for real-money play. These are:
Afghanistan
Australia
Central African Republic
Côte d'Ivoire
Cuba
Democratic Republic of the Congo
Eritrea
France
French Guiana
French Polynesia
French Southern Territories
Guinea
Guinea-Bissau
Iran
Iraq
Lebanon
Liberia
Libyan Arab Jamahiriya
Mali
Malta
Myanmar (Burma)
North Korea
Panama
Sierra Leone
Slovenia
Somalia
Sudan
Syrian Arab Republic
United Kingdom
Yemen
Zimbabwe
SuperSlots Hours Of Operation
The beauty of legal online gambling at 18+ casino sites is that the doors never close. You can play anytime day or night, and that includes pulling up a seat at the live-dealer tables.
SuperSlots has a guaranteed uptime better than 99.9%, and all site maintenance is scheduled ahead of time so players are fully informed of any impending outages.
Languages Available
The SuperSlots 18-and-up online casino is mainly delivered in English, but in non-English regions, the dominant language of the area is automatically used for all site content.
That said, in the SuperSlots terms and conditions, it is clearly specified that should any language disparity exist in terms of game procedures, payout rates, etc., the site's English version will determine the "official" SuperSlots rules.
SuperSlots customer support is a bit more limited, with English and Spanish being the main languages spoken by site staff.
SuperSlots Age Requirements

This is Casinos18, and that means that any casino we review has a minimum online gambling age of just 18 years old. While some competing sites limit access to those aged 21 and up, SuperSlots caters to all legal adults with real-money casino games.
This makes it a top choice not just among players who want the convenience of online play, but also for those players who cannot access domestic gambling options where participation is legally mandated at 21-plus.
Visit Now
---
Reliability Rating
SuperSlots is one of the newest online casinos, having launched in 2020. Many other sites in the space have been in business for well over a decade or two, and it's understandable that prospective 18-and-up gamblers might be skeptical about whether some Johnny-come-lately can actually be a trusted online casino site.
However, it's important to remember that while Super Slots might be new, it was launched by the BetOnline brand, and BetOnline has been in business since 1992. That's right: BetOnline has been taking bets and paying out winners over the Internet since before the Internet was even a thing in every home and pocket.
There's no more long-lived operator, and BetOnline has invested heavily in making sure that SuperSlots lives up to the pedigree they've established over the last 30+ years.
Legitimacy Rating – Is SuperSlots Casino Legal?
SuperSlots Casino is legal for all US players aged 18 and up (as well as most international players at the same age). There are no federal US gambling laws that prevent USA residents from betting real money online with the operator, as domestic laws apply only to America and its states themselves.
Because SuperSlots is headquartered in Panama City, Panama, it is completely outside of US jurisdiction.
Panama is one of the most recognized international online gambling licensors, with many top-quality venues operating out of the region. Panamanian online casinos have a solid reputation in the global betting community, and SuperSlots can be trusted with your money – and your bets!
User Interface And User Experience
After the bare essentials, for most players, UI and UX is where the rubber meets the road. Since SuperSlots is a legal 18-and-over online casino, that's especially true, as players in the younger age groups (18-40) have grown up online and have high expectations for how a site should look and feel – particularly on mobile.
In the presentation and experience department, we rate SuperSlots as definitively middle of the pack. If the site weren't so strong in other respects, this could be a big knock against it, but it's clear that most of the investment went into the backend on things like stability and security.
SuperSlots is certainly not a bad looking site, but it is a generic looking one. It's optimized for mobile, and the desktop version shows it. When you play on your smartphone or tablet, the simple menus and bold colors make sense, but the desktop implementation lacks any real differentiator.
SuperSlots was clearly made for mobile first and desktop second. Of course, given that most players play on the go, that's not really a bad approach. Regardless, we'd like to see the site tighten up a bit in the looks and navigation departments.
Note: The online casino games at SuperSlots look and feel like sophisticated gambling apps with all the intricate animations and hi-fi sounds and visuals you expect. The above criticism is aimed at the site's menus and overall appearance, not at the games themselves.
SuperSlots Security Profile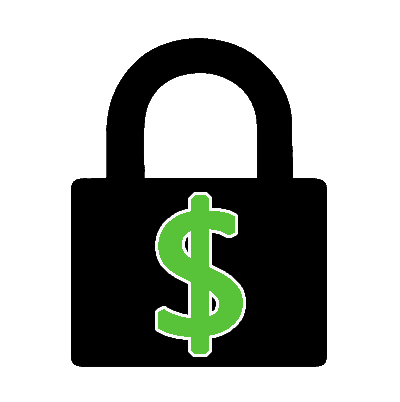 Security is an often overlooked aspect of the online gambling space for 18-year-old players jumping into the hobby for the first time. That, of course, is a mistake, and it's one that's easily learned should players join a less-than-reputable vendor. When your private information is handled without concern or actively shopped around, you'll know it.
Fortunately, privacy is the name of the game at SuperSlots, as it is at all the other 18+ online casinos we recommend. SuperSlots won't spam your phone or your inbox, and they'll never sell or share your personal or financial information.
The site also uses cutting-edge encryption technologies (SSL/TLS), and if you gamble with crypto, you can get even more protection by handling all your financials via the blockchain.
Visit Now
What We Look For In Legitimate 18+ Online Casinos
At Casinos18, there are a number of factors we investigate before recommending any online gambling site. We're avid players ourselves, and our super scientific methodology is that we actually sign up and play for real money at every 18+ betting site we review.
We've been gambling over the Internet for years, and we know what to look for in a quality, reputable operator. Most sites out there don't fit the bill, which is why you need to do some homework before picking a venue with which to play.
Now, we have done the heavy lifting to that end, but it's still important for you to know what we expect and insist upon with Super Slots Casino – or any online casino – we cover.
Owned and operated by a reputable, time-tested online gambling brand
Authorized and certified to offer legal US + international gambling in a recognized offshore jurisdiction
State-of-the-art SSL/TLS data encryption
Accepts players at 18 and up
Multiple US-friendly deposit options
Cryptocurrency support including BTC, BCH, ADA, ETH, LTC, etc.
Valuable betting bonuses + fair playthrough requirements
Same-day payouts for all crypto withdrawals
Timely traditional payouts for legacy bet funding options + reasonable processing fees
Hundreds of RNG games made by the best casino software developers in the industry
Live dealer casino games for true-to-life gambling experiences
All games regularly audited for fair iGaming compliance + real-world win rates
100% mobile compatibility for all iPhones, iPads, and Android devices
24/7 responsive customer service