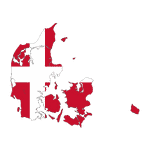 Denmark permits 18+ casinos, in fact, most forms of gambling are legally available to individuals who are at least eighteen years old and older.  This guide was created to provide information about legal 18 and up casinos accepting players from Denmark, including both domestic and offshore online casinos.  We explain the legalities, the minimum legal gambling age requirements and where young adults can access legally sanctioned casino gaming options.
Best Denmark 18 and Up Online Casinos For 2023
Danes 18 and over can legally enjoy all forms of gambling provided by Denmark. These players can also participate in gaming online at licensed offshore 18+ Denmark casinos. The table below provides a list of our recommended online casino platforms based on legitimate licensing, security, reliability, and game selection.
When Did Denmark Legalize Gambling?
One casino was available prior to 1990 mostly for the affluent members of the country by special decree of the King. In 1990, a law passed allowing the Danish Ministry of Justice to license other casino venues. At this moment in time, there are 6 land-based casinos, and several other gaming venues like racetracks for dogs and horses, sports betting venues, online 18plus casinos, and poker rooms online and offline.
Gambling in Denmark as late back as 1753 was outlawed, with this prohibition lasting over 200 years. The only legal option of gaming during this time was the state-run lottery.
How Is The Minimum Gambling Age Determined In Denmark?
The minimum gambling age in Denmark is eighteen and over and likely corresponds with the nation's minimum drinking age in bars and restaurants. However, the nation is considering lowering the minimum age restriction for gaming to sixteen which would make Denmark have the lowest minimum age for casinos in all of Europe.
What Forms of Gambling Are Legal and Available In Denmark?
Legal forms of gaming in Denmark include lotteries, number games like keno and bingo, horse race betting, dog race betting, pigeon race betting, sports betting, poker in physical poker rooms, online poker, 18 and up casino gambling online and in-person.
Age 18: Bingo, Casino Keno, Lotteries, Pari-mutuel Betting, Online Gambling, Sports Betting
Popular Denmark Casinos
Below is a list of all of Denmark's 18 and over land-based casinos:
Casino Aalborg
Casino Aarhus
Casino Copenhagen
Casino Helsingor
Casino Odense
Casino Vejle
Are 18 and up Online Casinos for Players in Denmark Legal?
To legally play online casino games for real money, Danes at least eighteen years old can access licensed offshore online casinos to gamble. These types of licensed gaming destinations are legal in the eyes of the country. Players can find electronic slots, video poker, table games, live dealer casinos, scratch cards, and specialty games on these 24/7 platforms.
FAQs
What Is The Minimum Casino Gambling Age In Denmark?
The minimum age to enter a casino in Denmark is 18. Eighteen-year-olds can access every form of legal gaming made available in this country. In addition, eighteen-year-olds can play online to gamble at domestic and licensed offshore Denmark online 18+ casinos.
Who Regulates Gaming in Denmark?
Denmark gaming regulators are the Spillemyndigheden (Danish Gambling Authority), the Danish Ministry of Justice, and the Danske Spil. Each agency regulates various parts of the domestic gaming industry.
What's The Penalty For Underage Gambling In Denmark?
Recent legislation passed has pushed efforts to crack down on underage gaming. Many establishments in the country did not properly ID individuals and now must begin to do so. The youth in Denmark began wagering as a social activity but now with the progress of online gambling, underage gaming has grown. Therefore, the country hopes to employ age verification practices and technology to mitigate these issues.
Where Can I Find 18 and Up Casinos In Denmark?
All of Denmark's land-based casinos accept players over the age of eighteen. This country also offers several domestic Danish 18+ casinos online, as well as, licensed offshore online casinos options.
What Gambling Offers Are Illegal In Denmark?
Illegal gaming in Denmark is considered any domestic gaming form not licensed by the Danish Gambling Authority or any other reputable jurisdiction for offshore online gaming and includes social media betting on platforms like Facebook and skin betting for eSports and video games.
Resources