Reviews Of Local Casinos In Arizona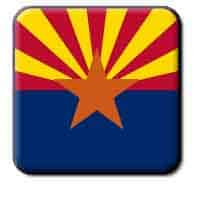 If you're under 21, there's no need to dust off the old Arizona casino map – AZ casinos are all restricted to players aged 21 and up. This is true for every venue, regardless of the gambling markets and amenities that differ from casino to casino. And as you'll see from our brief reviews of the best local casinos in Arizona, each tribal nation does have something different and unique to offer their casino patrons.
Now, even though 18-year-olds can't gamble locally, there are plenty of grade-A casinos in Phoenix for older players. Whether you're looking for casinos near Mesa, casinos in Chandler, Scottsdale casinos, Tucson casinos, etc., you have options.
As of 2023, there are 25 active AZ gambling venues, with a 26th location slated to open next year. Hey, you'll be 21 eventually, right? Plus, until then, you can always gamble at legal 18+ Arizona casinos online!
Does Arizona Have 18+ Casinos In 2023?
No. Unlike most US state-based casinos run by Indian tribes, Arizona casinos have a fixed legal age minimum. AZ law explicitly limits domestic casino gambling to those aged 21 and up.
The key word there, of course, is "domestic." If you use a legal online casino that operates outside of the state and US borders, you can freely, safely, and legally gamble at 18-plus.
There are no Arizona gambling rules or US gambling laws that bar offshore international betting sites from American residents. Most of these sites are also 18+ online casinos, which means you'll not only get the convenience of betting online, you'll also be able to get a three-year head start on your brick-and-mortar peers.
Indian Casinos In Arizona
In AZ, the gambling industry is exclusively operated by Native American tribes. There are no commercial casinos in Arizona, and 16 tribal nations run the nearly 30 Class III gambling venues in the state.
These casinos are allowed by law to offer all the standard Vegas classics you expect, including slot machines, blackjack, roulette, craps, baccarat, video poker, and more. Many AZ tribal casinos also have tournament poker rooms and sports betting lounges.
Finally, casinos in the state are allowed to offer limited betting (i.e. sports betting) via mobile. However, online gambling in Arizona – at the local tribal level – is "geofenced" to the Indian casinos and reservations, so you've got to be on the premises to participate. And, again, local gambling venues are restricted to players aged 21-plus.
Best Casinos In Arizona For 18-And-Up Players
If you want to play at an in-person casino, Arizona has plenty of options – if you're at least 21 years old. For players aged 18-20, brick-and-mortar casinos in the state won't allow you on their gambling floors.
In most states where retail gambling is exclusive to local tribes, those tribes are allowed to cater to 18+ players or 21+ players as they see fit. However, AZ gambling laws specify that gambling is legal only for those aged 21 and older. AZ tribal gaming compacts must honor this limitation.
In order for these venues to serve 18+ gamblers, the state would have to revise the Arizona Revised Statutes. That's probably not happening.
Fortunately, there's a solution: If you sign up with one of the legal online 18+ casinos recommended here, you can safely and legally play real-money Arizona online slots, Arizona online blackjack, AZ online roulette, and more.
Best Brick-And-Mortar AZ Casinos
If you're under 21, you may not be able to gamble at local casinos in the Copper State, but you can still strike gold at these retail venues. After all, casinos aren't only about gambling. You can still enjoy most of the other amenities the best Arizona casino hotels have to offer. The pool is always open – and in the desert heat, that's as big a jackpot as there is!
These are a few of our favorite casinos in AZ, all of which offer gaming, dining, lodging, and other forms of entertainment.
Of course, these aren't our only favorite AZ casino venues (aside from the Talking Stick Resort, which is everyone's favorite local casino venue), but they're what we recommend whether you're new to gambling or just passing through.
Talking Stick Resort And Casino
Slots: 900+
Table Games: Blackjack, Roulette, Baccarat, Craps, Pai Gow Poker, 3-Card Poker, High Card Flush, Keno
Hotel: 497 rooms
Dining: Tash, Orange Sky, Ocean Trail, Blue Coyote Cantina, Blue Coyote Café, Players Sports Bar, Palo Verde Lounge, Black Fig Coffee Bistro, Sage Bar, Wandering Horse Buffet
Other Amenities: Poker room, Talking Stick Golf Club, The Spa at Talking Stick, The Showroom concert hall, three resort pools, on-site florist
Casino Rating
Gila River Resort & Casino Wild Horse Pass
Slots: 1100+
Table Games: Blackjack, Roulette, Baccarat, Craps, 3-Card Poker, Ultimate Texas Hold 'Em
Hotel: 446 rooms
Dining: Prime Steak House, Ling & Louie's, Rizzo's, Fatburger, Fullhouse Café, 11ven at Prime, The River Bar, Aroma Coffee
Other Amenities: Poker room, BetMGM Sportsbook, two golf courses, Aki Spa, Koli Equestrian Center, outlet mall
Casino Rating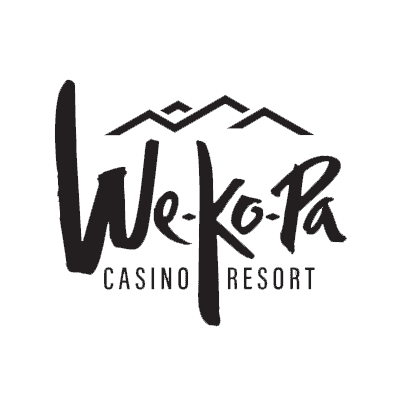 We-Ko-Pa Casino & Resort
Slots: 800+
Table Games: Blackjack, Spanish 21, Craps, Roulette, Ultimate Texas Hold 'Em, 3-Card Poker, Push Your Luck, Video Poker
Hotel: 246 rooms
Dining: Ember, The Dining Studio, Ahnala Mesquite Room, WKP Sports Bar, The Market, Daubs Snack Bar, Casino Center Bar
Other Amenities: WKP Sportsbook by Betfred, bingo hall, We-Ko-Pa Golf Club, Eagle View RV Resort, Amethyst Spa, live entertainment, live sports
Casino Rating

Desert Diamond Hotel & Casino Tucson
Slots: 700+
Table Games: Blackjack, Roulette, Craps, Baccarat,
Hotel: 148 rooms
Dining: Diamond Café, Ko:Sin Ki: Buffet, Diamond Grill, Classico Pizza, Monsoon Room
Other Amenities: Desert Diamond Sportsbook, bingo hall, poker room, conference center
Casino Rating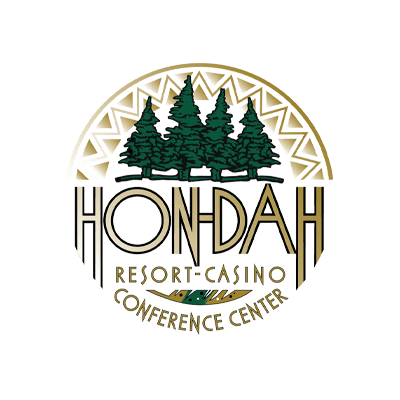 Hon-Dah Resort Casino
Slots: 800+
Table Games: Blackjack
Hotel: 128 rooms
Dining: Indian Pine Restaurant
Other Amenities: Timber's Showroom, poker room, event stage, conference center, RV park, convenience store, gift shop
Note: While the Hon-Dah Casino is one of the smallest and most limited casino resorts in Arizona, we've included it on our list simply because the ambience and mood of the lodgings are appropriately rustic and exactly what we're looking for when we want to really escape the busy workaday world.
Casino Rating
Full Arizona Casino List
This list of casinos in Arizona is current as of 2023. Of course, with all the gambling expansion going on throughout the United States, you can expect several new casinos in Arizona to spring up in the near future.
In general, we prefer to play at Arizona casino resorts rather than at standalone retail casinos that don't offer room accommodations. If we're going to gamble in person, we're going to make a weekend – or a week! – out of it. Otherwise, we're always going to play at legal online AZ casinos instead.
Note: The newest local casino, the Gila River Santan Mountain, is scheduled to open in 2023. Unfortunately, the minimum age to play will still be 21 and up. We don't see the state allowing tribal casinos to lower their minimum gambling ages any time soon.
Apache Gold Casino Resort – San Carlos; 21+
Apache Sky Casino – Dudleyville; 21+
BlueWater Resort and Casino – Parker; 21+
Bucky's Casino – Prescott; 21+
Casino Arizona – Scottsdale; 21+
Casino del Sol – Tucson; 21+
Casino of the Sun – Tucson; 21+
Cliff Castle Casino – Camp Verde; 21+
Cocopah Casino Resort – Somerton; 21+
Desert Diamond Casino Sahuarita – Sahuarita; 21+
Desert Diamond Casino West Valley – Glendale; 21+
Desert Diamond Casino Why – Why; 21+
Desert Diamond Hotel & Casino Tucson – Tucson; 21+
Gila River Resort & Casino Lone Butte – Chandler; 21+
Gila River Resort & Casino Wild Horse Pass – Chandler; 21+
Gila River Santan Mountain – Chandler (opening 2023); 21+
Gila River Vee Quiva Hotel & Casino – Laveen; 21+
Harrah's Ak-Chin Casino – Maricopa; 21+
Hon-Dah Resort Casino – Pinetop-Lakeside; 21+
Mazatzal Casino – Payson; 21+
Paradise Casino – Yuma; 21+
Spirit Mountain Casino – Mohave Valley; 21+
Talking Stick Resort – Scottsdale; 21+
Twin Arrows Navajo Casino Resort – Flagstaff; 21+
We-Ko-Pa Casino & Resort – Fountain Hills; 21+
Yavapai Casino – Prescott; 21+
Do Local AZ Casinos Offer Online Gambling?
Interestingly, they do! Well, sort of. Arizona Indian casinos that have sports betting services are allowed to host online sports betting. This lets customers place their wagers on the various games of the day from anywhere on the premises. You can bet from your hotel room, the cabana, the nightclub, and even the golf course!
But that's just it: You have to be on the premises. These AZ gambling apps won't work as soon as you set foot off the reservation grounds. In other words, mobile gambling from local venues – specifically AZ mobile sports gambling – is allowed, but it's a little less useful than you probably hoped.
It's a good thing the international 18+ casino sites featured here aren't GPS restricted!
Legal 18+ Online Casinos In Arizona
As you've probably gathered by now, the local casino gambling market in AZ for under-21 players is basically nonexistent. In fact, 18-year-old gamblers can't even buy Arizona lottery tickets. But as you've also probably gathered by now, you nevertheless have several great gambling options!
By signing up and playing at any of the trusted 18+ betting sites featured here, you can safely and legally bet real money online – and, most importantly, win real money online – from anywhere in the state.
Legal Online Casinos Accepting 18+ Arizona Players In 2023