Seminole Casino Coconut Creek Review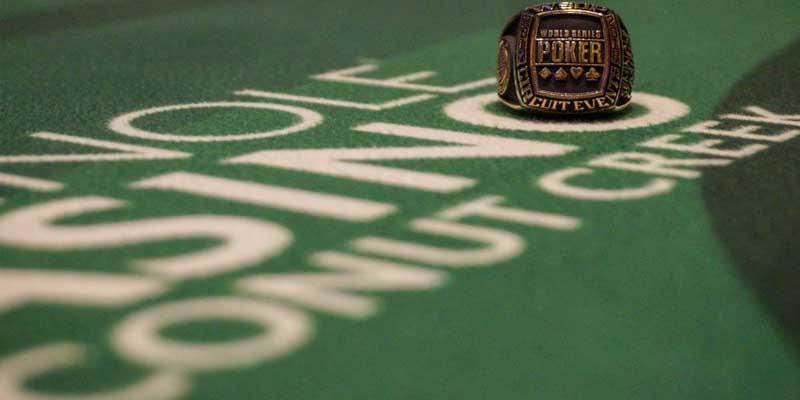 Does the Seminole Casino Coconut Creek allow players 18 and Up?
While 18-year-olds are allowed to game at many tribal casinos around the US, the rules Florida 18+ casinos are different. For example, though 18+ customers are allowed on the site of the Seminole Casino Coconut Creek, they are not allowed on the gaming floor itself. That's because the minimal Florida laws that govern tribal casinos in the state have age restrictions in place for venues that serve alcohol and offer Class III tribal gaming.
However, there's still plenty to do at the venue for underage adults, including restaurants, sports bars, retail shopping, concerts, conventions, and more. There are even several video game arcades in the surrounding area for kids of all ages, so you aren't likely to get bored while the older folks are on the gaming floor.
For a full description of the venue and all the amusements on tap, read our comprehensive Seminole Casino Coconut Creek review below!
Where is the Seminole Casino Coconut Creek?
The Seminole Casino Coconut Creek is – you guessed it! – in Coconut Creek, Florida. Coconut Creek is a city in Broward County, just southwest of Boca Raton and next to Pompano Beach. Specifically, the venue is located at the corner of US 441 (SR 7) and Sample Road. The site's address is 5550 NW 40th Street, Coconut Creek, FL 33073.
---
Facts about the Seminole Casino Coconut Creek
The Seminole Coconut Creek opened to rave reviews in March of 2000, and it underwent a major renovation in 2012 that saw the addition of tens of thousands of square feet of gaming space from its original 30,000-square-foot main floor. Though there is no hotel on site, the venue has enough slots and table games to keep even the most avid gamblers occupied, as long as customers are 21 and up.
For 18+ players, the venue offers a selection of food and entertainment options, though older gamblers will be more at home here. Additionally, there is a second-floor non-smoking section with a full assortment of casino amusements, so you can play all your favorite game types in a clean, tobacco-free setting.
Gaming Floor: 100,000 sq. ft.
Slots: 2000+
Table Games: 70+
Poker Tables: 20
Sports Betting: Hard Rock Sportsbook (mobile, on-site TBA)
Hotel Rooms: N/A (several off-site partners)
Restaurants: NYY Steak, Sorrisi, 1st Street Deli, The BOL, Fresh Harvest Buffet, Sunset Grill
Bars: Nectar, Legends Lounge
Established: March 2000
Type: Tribal – Seminole Tribe of Florida
Address: 5550 NW 40th Street, Coconut Creek, FL 33073
Phone: 1-954-977-6700
Website: Coconut Creek Casino
Popular games at Seminole Casino Coconut Creek:
Texas Hold 'Em
Omaha Hi-Lo
Pai Gow Poker
Blackjack
Baccarat
Slots
Craps (launch TBA)
Roulette (launch TBA)
Electronic Slots
Video Poker
Electronic Craps
Electronic Roulette
Seven-Card Stud
+More!
Minimum Gambling Age at Seminole Casino Coconut Creek: 21+ for all game types.
---
Can I play at the Seminole Casino Coconut Creek at 18 years old?
No, as the Seminole Casino Coconut Creek is a 21+ venue. That said, gamblers who are between 18 and 20 years of age can actually play 18+ casino games online via their smartphones and computers, as long as they use offshore services.
So if your family's taking a trip to the Coconut Creek Casino and you think you can't gamble, think again – All you need is an account at an offshore casino site! In fact, such sites are even more flexible than what the Seminole Coconut Creek offers, as FL law prevents domestic casinos from hosting online casino games of any kind. Who's got the trump card now, grownups?
What games can 18-year-old players enjoy at the Coconut Creek Casino?
Some casinos do have specific carveouts for 18+ players who can't play slots, table games, and poker on their main gaming floors. However, the Seminole Coconut Creek sticks to a hard-and-fast 21+ policy, and there is no 18+ gambling entertainment (lotteries, bingo, pull tabs, etc.) available at this time.
However, if you have an account with an offshore casino site, you can play for real money no matter where you are, including at the Seminole Coconut Creek. So pull up a chair at the Sunset Grill, order some buffalo wings and onion rings, whip out your iPhone or Android, and win real money!
Does the Seminole Coconut Creek offer 18+ sports betting?
Not at this time. However, thanks to the new 2021 Seminole gambling compact signed with the state of Florida, domestic sports betting via the Hard Rock Sportsbook will be available to bettors aged 21 and up statewide. The Coconut Creek Casino should host a retail Hard Rock Sportsbook in the near future, but its launch is currently TBA.
Soon enough, you'll be able to place a bet on the Seminoles with the Seminoles! Until then, however, you can bet on sports at offshore gambling sites legally and safely at 18 and up.
Does the Seminole Casino Coconut Creek offer online mobile gambling?
No. While the venue does have a "gambling" app called the Seminole Social Casino (available for iPhone and Android on the App Store and Google Play), the games are free to play and don't offer any cash winnings. However, you can earn "Hearts," which can then be linked to your Seminole Wild Card to redeem free plays, comp dollars, and other perks at any Seminole casino venue.
Where can I play mobile casino games at 18 years old in 2023?
Since the Seminole Coconut Casino is a 21+ venue, you might think you're out of luck if you're under that age. However, you'd be wrong! That's because, as stated, you can play online at any reputable offshore 18 and up casino site. All of the operators listed here fit the bill, and each offers hundreds of real-money slots, table games, tournament poker rooms, sportsbooks, and racebooks.
What kinds of poker tournaments does the Seminole Coconut Creek offer?
The Coconut Creek Casino offers the typical variety of pot-limit and no-limit poker, with 20 tables to choose from at any given time, day or night. There are tables for casual players, serious players, and high rollers all under one roof, and the game selection includes classics like Texas Holdem, Omaha, Omaha Hi-Lo, and more.
For a daily schedule of tournaments and cash table openings, check out the venue's website for up-to-date information.
Are there promos or bonuses for 18+ players?
Unfortunately, no. While 18 and up players can get deposit bonuses at offshore gambling and sports betting sites, the Seminole Coconut Creek does not offer any rewards perks for customers under 21. However, if you're 21-plus, you can take advantage of the Seminole Wild Card, which is the brand's rewards program.
The Wild Card is good for all kinds of promos, including a free $5000 Spin to Win offer with each enrollment. Holders of the card can also earn comp points and free entries into various lotto tournaments and slot spin giveaways. Win cars, trips, and fat stacks of cash when you sign up for the Seminole Wild Card!
What else can I do at the Seminole Casino in Coconut Creek?
Besides gambling, the Seminole Coconut Creek offers a variety of entertainment options for 18 and up customers. While the bars and lounges are age-restricted to 21+, underage patrons can take in shows at The Pavilion, a 10,000-square-foot, 1200-seat theater and stage which features nightly concerts and spectacular programs under the "Live at Coco" banner.
In addition, most of the site's restaurants, gift shops, and other attractions are available to underage adults and children. There's also plenty of fun in the surrounding Pompano Beach area, so no matter how old you are, you'll always have a blast on vacation at the Seminole Coconut Creek.
What entertainment other than gambling does the Seminole Coconut Creek Casino offer?
Aside from the restaurant experiences, shopping options, and events at The Pavilion, there isn't too much on offer aside from gambling at the Seminole Coconut Creek. Remember, this is a comparatively smaller venue than, say, the Seminole Hard Rock Tampa, and it isn't a fully comprehensive casino-resort.
As such, the real entertainment for children and adults aged 18-20 is going to be had in the surrounding beach communities in the Boca/Pompano area.
Is there a hotel at the Seminole Casino Coconut Creek?
Unfortunately, unlike some other Seminole properties in FL, the Coconut Creek doesn't have its own on-site hotel. Instead, the facility has a number of nearby partner hotel chains that offer guests room discounts and inexpensive multiday stays, allowing you to enjoy gambling 24/7 while also making time to see all the other attractions that the South FL Pompano Beach area has to offer.
Nearby partner hotels include the Courtyard by Marriott, Hampton Inn & Suites Coconut Creek, and more. You definitely don't have to pay an arm and a leg for lodgings when you want to play at the Coconut Creek Seminole Casino.
Are there other 18+ casinos in the Coconut Creek area?
There are no reputable or established 18+ casinos or gambling houses in the Coconut Creek area or the surrounding South Florida communities. While 18 and up players can enjoy things like bingo and the Florida Lottery at various nearby outlets, proper casino gaming in the region is restricted to those aged 21 and older. If you're between 18 and 20 and want to gamble for real money, your options are limited to offshore casino sites.
Who is the Seminole tribe?
The Seminole Tribe of Florida is the most prominent and successful Native American group in the country, and they are the only tribe that has never actually signed any peace treaties with the US government. This dedication and insistence to cultural autonomy has made the Seminoles the richest Indian tribe on earth, and they own casino and entertainment properties worldwide.
The Seminole own the Hard Rock brand, and the tribe makes billions of dollars each year in the gambling, entertainment, and hospitality industries. You can learn more about the Seminole Tribe of Florida at semtribe.com.